Amazzonia Fitopreparati was born in 1995 as a diet integrator manufacturing plant thanks to the passion and professionalism of a small but tight-knit group of people. As our customer portfolio grew and market demands increased with time, the company moved to a larger site, invested in its productive capacity and diversified into different types of preparations...
>>>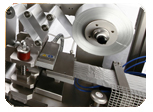 Our manufacturing plant of diet integrators and cosmetics can handle both batches that satisfy the demands of professional operators (herbalists, chemists or sellers of parapharmacy products) who wish to personalise their own products mainly to secure their customers' loyalty, or larger batches needed to operate within.
..
>>>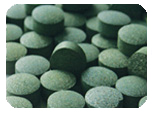 See our presentation brochure. ...
>>>




For further information, go to the "Contact us" page...
>>>